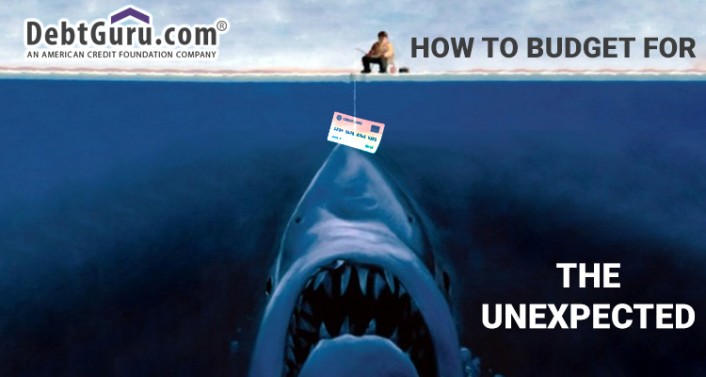 Don't Let Sneaky Expenses Bust Your Budget 
A detailed, well-planned budget is one of your best tools in your quest for financial responsibility and a good defense against overspending. However, even the savviest of budgeters can find themselves in tight money situations thanks to sneaky expenses that inevitably seem to crop up.
Here is a list of some of the most commonly missed or forgotten budget items, and some tips on how to plan for them. With a little planning, you're much less likely to find yourself desperately scrutinizing your budget for any extra cash or – worse still – rooting around under the couch cushions or at the bottom of your purse for spare change.
Unexpected medical expenses. Granted there's no way to predict a sudden bout of the flu, or your kid coming down with strep throat, or even an extended hospital stay. However, you can safely bet that someone in your household will get sick at some point, and that you'll need the funds to cover it. If you have health insurance, make a point to be familiar with your health insurance deductibles, the amount of your copays, and the cost of prescription drugs. If you don't have insurance, focus on bulking up your emergency fund to take the sting out of unexpected medical expenses.
Routine medical expenses. Emergencies aren't the only medical expenses that can creep up on you unexpectedly. Don't forget to factor routine checkups into your financial plans. if you or any family members are due for wellness visits, make sure to write those expenses into your monthly budget.
Vehicle maintenance and repairs. A flat tire. A engine that's lost its get up and go. A dead battery or worn brakes that have seen better days. This is another budget item that we would rather never came up, but, it'll probably happen to you eventually. And, more than likely, it'll happen when you're rushing to work or hustling to an important meeting. A good way to fend off big-ticket repairs is to budget for regular oil changes, brake inspections, new tires, battery inspections, and tune ups. Regularly servicing your car is the best way to prevent a major breakdown and will likely save you big bucks in the long run.
Kids' activities/school fees. If you've got kids, school-related fees, especially activity- and sports-related fees, seem to be never ending. Yet somehow, they can still catch you off guard and blow your budget. A few strategies to avoid school-fee surprises: Most sports and activities are seasonal, which makes it easy to plan ahead (don't forget to budget for any related equipment, like soccer cleats or band uniforms!). Also, be sure that your budget includes a little extra wiggle room for extras like field trips, class parties, fundraisers, and school supplies…
Special events, weddings, and gift-giving parties. If you have friends – and I know you do! – Sooner or later you will be called on to celebrate their major life events including birthdays, anniversaries, births and marriages. In addition to well wishes, a gift is typically expected. Keep track of your closest friends' birthdays and, if invited to a wedding, try to plan your expenses a few months in advance. By doing so, travel, childcare, gift, and hotel costs won't bog you down all in one month. Most people receive wedding invitations two to three months in advance so spacing out the related expenses is usually doable.
Home repairs. Your home is your castle — and no one wants their castle crumbling around their feet. Your home needs regular maintenance, from routine checks to major systems such as plumbing and air conditioning to lawn care to general upkeep activities such as servicing appliances and keeping your flooring and ceiling in good condition. Of course, all of these maintenance activities cost money – so budget accordingly. Also, be aware of the age of your roof, furnace, and hot water heater. This will help you determine how much of your money should be set aside for replacements down the road (and, most importantly, it will help you avoid unexpected and costly surprises).
Pet care. Fido and Fluffy have needs, too. Most pet owners are diligent about feeding and providing routine health care for their furry friends. However, it's a good idea to think beyond that and plan for the occasional unplanned expense. Talk to your veterinarian about any services and care that your pet might need in the future, particularly if you have an outdoor pet that's prone to accidents or an older pet who might be at a higher risk for developing age-related illnesses.
I hope this helps the next time you sit down to plan your monthly budget. But if you need any additional help or have any questions related to debt, credit, or credit cards, I would love to hear from you. Contact the DebtGuru team today for a free credit card debt relief consultation.