Thank you for taking the time to reach out to DebtGuru.com an American Credit Counseling Foundation company.
Who will be contacting you?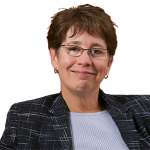 When we decided to put our credit counseling and debt services online we wanted our customers to identify with exactly who we were and what we offered. We decided on a simple, easy to spell and succinct domain name that reflected our mission. From this idea DebtGuru.com®  was created. DebtGuru.com is the Internet domain name for American Credit Foundation®, an IRS 501(c)(3) non-profit consumer credit counseling organization. When you receive a consultation call from DebtGuru or American Credit Foundation you will know you're speaking to the right people. Our counselors are certified credit counseling professionals.
Here is how you can prepare to have a productive conversation:
This is just a suggestion, don't be worried if you don't have this information at this time.
Pull together your latest statements for credit cards and other monthly bills
Pull together your latest income information for the past 3 months. Or an estimate.
Write a simple bullet list of your top questions, concerns and goals.
If you would like to speak with us immediately, please call: 1-888-631-4044
Rest Easy!
You can take a deep relaxing breath. We know that being in debt without a clear solution to get out of it can feel overwhelming and stressful. Just know that we have solved this issue for thousands of other hard working people, and we will do the same for you.
We look forward to speaking with you and helping you solve this issue quickly and with certainty.
Sincerely,
The DebtGuru.com Team.