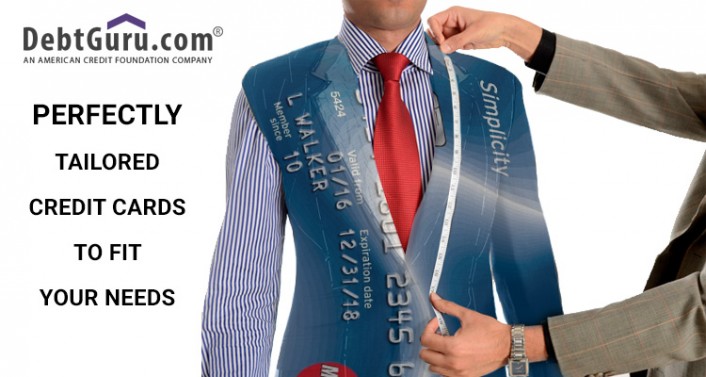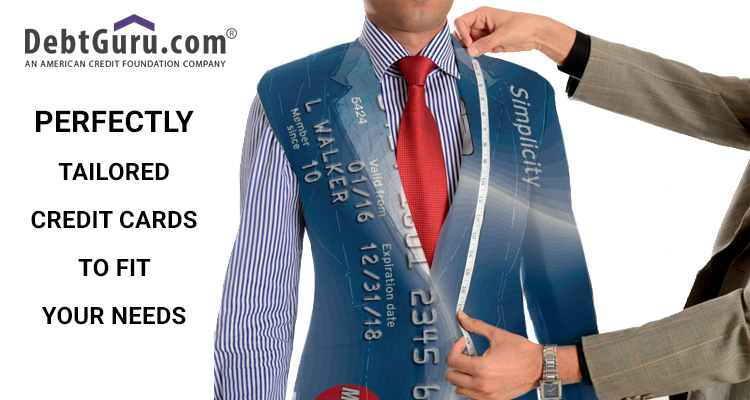 A Perfectly Tailored Credit Card Can Mean Healthy Financial Benefits
In the market for a new credit card? Well, in the sage words of Smokey Robinson, "You better shop around."
Granted, it may seem like choosing a credit card is as easy as sifting through the endless offers you receive in the mail and simply choosing one, but that couldn't be farther from the truth. In reality, different credit cards will appeal to different folks for different reasons. So if you're looking for some new plastic, it's a good idea to understand your goals and needs before you send in that application.
Here are a few things to consider when you're shopping around for a line of credit:
Are you working to improve your credit score? If so, a credit card that gives you free access to your FICO score along with a detailed breakdown of how your score is determined is an important tool for keeping track of monthly changes. It's also handy for clearly showing you where you can make improvements. This also serves as a money-saving alternative to paying for your FICO score from companies like Experian, TransUnion, or Equifax. While it's true that these companies are mandated by law to provide consumers with one free credit report every year, there's no substitute for a credit card that gives you free access to your score any time you care to check.
Are you trying to grow your nest egg while paying off debt? If your goal is to build a college fund, pay for home repairs, or save for a large-ticket item while eliminating high-interest debt, a credit card with introductory perks might be a good fit. Look for those that offer a zero or nearly-zero-percent transfer rate for a set period of time – the longer the better. This way, instead of allotting a portion of your money to interest payments each month, you can redirect those funds to beef up your savings account while still allowing for your debt payments. But remember, the better your credit score the better your chances for a low or zero-percent interest rate so being in the know about your finances is a good first step before launching your low-interest credit care search. You can also consider a credit card that offers cash back on all your purchases. This allows you to apply your rewards to your balance or opt for credit card company to send you a check. Either way, it's free money just for making purchases.
Do you have a case of wanderlust? If travel is your thing, getting your hands on a credit card with travel rewards may be just the ticket. Many such cards offer points per purchase that translate into airline miles, stays at certain hotels, or car rentals. It might take a bit of research to find which card offer the best perks or the ones most tailored to your travel needs, but it'll be well worth it when you find yourself flying for free or enjoying any number of upgrades you may qualify for.
Have you properly scrutinized interest rates and fees? No matter how you live your life or what you're looking for in a card, it's important to keep an eye on how much interest you'll be charged each month, whether your interest rate is fixed or unfixed, whether or not you will be charged an annual fee, and what fees you may incur if you exceed your credit limit or miss a payment. In other words, read the fine print and be sure of what you're agreeing to!
Can you anticipate how often you will use your card? This is an important consideration when it comes to determining what type of credit limit is right for you. If you're going to use your card for all of your purchases, a low interest rate is key. Also, it's crucial your credit line is healthy enough to accommodate your purchases without your balance going over or creeping too close to the limit. Remember, exceeding your limit could put you at risk for a fee and/or an interest-rate increase. Furthermore, the closer your balance is to your limit, the lower your FICO score will be, so make sure your limit is large enough to handle your expected charges. If you simply need an emergencies-only credit card, try to secure one with zero percent on purchases or one with a long grace period to allow for the most time to pay off a monthly balance. And, as always, a low interest rate is a good idea.
On a final note, as detailed above, all of us have different reasons for using and acquiring credit and those reasons should be given adequate attention when making smart financial choices. However, once you've chosen your perfect piece of plastic, there's one piece of advice we should all heed: Aim to pay off your balance in full each month. This will go far in keeping your spending under control, your balance low, and your credit score high!
Still confused which credit card might best serve your individual needs? Have any other specific questions related to your finances, our team is here for you. Contact Debt Guru today for a free credit card consultation.