Eight Most Commonly Overlooked Budget Categories
Have you put the time and effort into creating a written monthly budget, and yet still find yourself constantly going over? Do you often find yourself pulling money from one budget item to cover unexpected expenses in another area?
A well thought-out budget is a basic tool everyone should have in their financial toolbox, but if you've neglected to include some of the most often overlooked categories, you could be setting yourself up for failure.
You have probably accounted for the big items: Mortgage or rent, utilities, car payment and insurance, fuel and parking, food and entertainment, savings, and giving. But surprise expenses are not the exception to the rule. They are common life occurrences, so your budget should plan for them.
But how do you determine how much and how often to budget for the unexpected? Adding these commonly overlooked categories to your budget will help you make sure the money is there when the inevitable happens, keeping you on financial track and within your budget.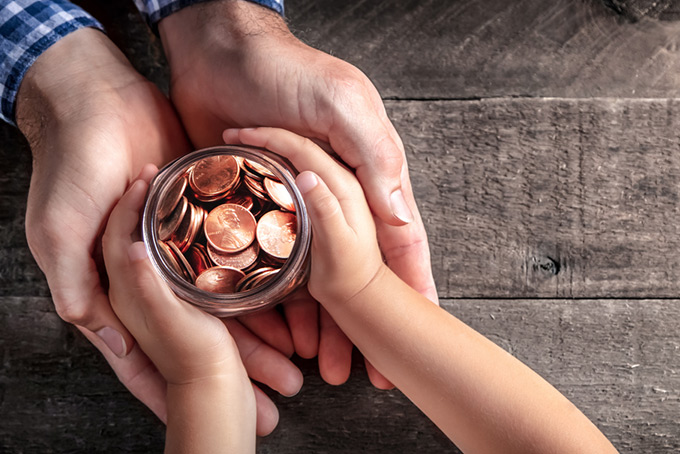 Eight Most Commonly Overlooked Budget Categories:
Non-monthly bills. Those bills that roll around only once a year or once a quarter can feel like a surprise, but they shouldn't come as a surprise to your budget. Expenses such as property taxes and HOA dues, income tax estimates, and even your car and home insurance are often paid quarterly, bi-annually, or annually, but they should be part of your monthly budget.
Unexpected car repairs and scheduled maintenance. Even the newest of cars can have the occasional problem, but cars with a few miles on them will likely need some repairs sooner or later. Rather than cross your fingers and hope for the best, you can plan for the unexpected by adding it to your budget. This category should also cover regular maintenance such as oil changes, tune ups, yearly registration, and inspection fees. The more costly maintenance items such as new tires and new brakes, even though not every year, are expenses that can render a big blow to the budget when they do roll around. By allocating a little every month, the money will be there when you need it.
Doctor's visits/copays/urgent care/prescriptions. We all occasionally get sick. And if you have a spouse and/or children you know that when one person gets sick another usually follows and just how quickly the doctor's visits can start to multiply. But even healthy children and adults need regular annual checkups including vaccines (yes, adults still need these) and lab tests. Check your insurance policy to determine your copays for well visits, sick visits, urgent care/ER visits, and prescriptions. Make a category and put money for it in the budget. Chances are, you will need it at some point.
Subscriptions/Memberships. The list of possible annual subscription services available these days goes on and on, and includes items such as Costco, Amazon Prime, Sirius XM, Netflix, Spotify, Audible, and so much more. Even though the cost for each of these is relatively small, those amounts can really add up when stacked all together. Do you know how much you pay in annual subscription services? You should, and that category should be included in your budget.
Pet care. If you have a pet, then you know that our furry best friends need more than just food and water. They also need regular veterinary care, vaccines, preventative medicines, and even unexpected medical needs, and all of that can be quite costly. But don't forget to also include costs for doggie daycare, pet sitters, and boarding fees during vacations. While these are not costs that you see every month, they can be real budget busters if you haven't planned ahead and put money in the budget for them.
Gifts. This is one of the biggest culprits of a busted budget. We all want to be generous, especially when celebrating special occasions with friends and family. Weddings, baby showers, graduations, kids' birthday parties (which feel like they happen every day if you have young kids at home), and gifts for Mother's Day and Father's Day, can all be extremely expensive — and we haven't even mentioned Christmas yet. To get ahead in the gift-giving game, set a spending limit for each of the types of gifts, calculate how many of each you buy in an average year, tack on your allotted Christmas spending and that is your annual gift giving budget. Most people are surprised at how large the number is, and if it isn't in your budget, it's likely causing you trouble.
Fun Money/Mad Money/Spending Money/Pocket Money. Whatever you call it—lattes, sodas, a pack of gum, snacks from the vending machine—you are going to buy these things, so why not put it in the budget and give yourself an allowance for it. This will help curb your spending, or at least put a dollar limit on it, and keep you from blowing the budget on small items. It will also eliminate the guilt you feel for making those impulse buys, after all, they were in the budget.
Miscellaneous stuff you forgot to include in the budget (that can really add up). This is not only one of the most often forgotten categories in many budgets because of its random nature, but it is also the one that is the most difficult to plan for. Items like printer ink cartridges, seasonal lawn care products, Uber and Lyft (ride share fees), and postage. These things do not comfortably fit in any category, but they can take a significant bite out of your overall budget if you haven't planned for them. Rather than be surprised by the $100 hit to the pocketbook on some unsuspecting Tuesday when the printer cartridge runs dry, plan ahead by adding a miscellaneous category to your budget and the necessary funds will be there when you need them.
A written budget is only valuable if you are able to use it, and you will only use it if it works for you. Make sure you've included these most often overlooked budget categories to help keep you on financial track.
And remember, when it comes to setting a budget, you don't have to go it alone: If you need more help with budgeting, finance, or managing your money as you pay down debt, you can always contact the friendly team at DebtGuru.com. We're here to help!