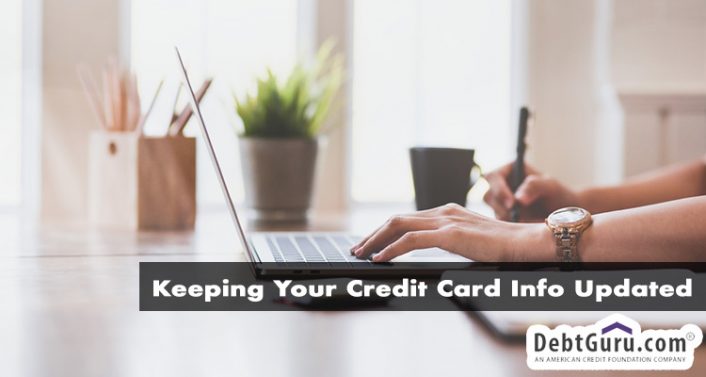 Keeping Your Credit Card Info Updated
When you're moving, there are lots of, well, moving pieces. It's a hectic time, to be sure: You need to make sure your utilities are switched over, your locks are changed, your kids' new school registrations are complete, and your plants are surviving in their new habitat. But one of the most important pieces in this puzzle is to maintain connection with your credit card issuers. This is very easy to overlook, but forgetting to keep your lenders updated could wreak havoc on your financial home.
Why Update My Info?
First and foremost, changing your mailing address will make sure your billing statements continue to reach you so you can continue to make your payments on time.
If you mostly rely on online or mobile banking, you might be thinking, "Why do I need to worry about updating my physical address?" You're not one who relies on mailed billing statements, so this is an understandable question. But it's not just your monthly statements that you need to worry about. When your credit card is expiring, or if you lose your card, your replacement card will be mailed to your address on file. In addition, your bank occasionally sends important documents (like tax information, institution-wide updates, or other special brochures) as hard-copy through the mail.
Ensure that these critical mailings don't wind up in the wrong hands! They often contain your credit card number and other sensitive or identifying personal information which could easily be used to commit fraud or identity theft.
Method 1. File a change of address with the United States Postal Service.
You can get a change-of-address form from your local post office, by phone, or online. This form will forward all of your mail, not just your credit card statements, from your old residence to your new one for up to one year (after an initial six months, you have the option to extend for another six months). Be aware that the service costs $1 because the postal service must first verify your identity. This method is a little tedious because you need to do this for every person who receives mail at your address. It might take a little longer for your mail to arrive, because it first gets sorted by your old address, then gets stamped with a change of address. But the upside is that USPS updates billers of your new address – and after a few months, your credit card issuers often make the change on their end and begin to send mail directly to your new address.
Method 2. Write your new address on the back of your payment coupon.
For those who mail in a check, this is an easy way to be sure that your issuer gets your update. There's typically a little box on the front of your payment coupon (the piece of your statement that you tear off and send back with your check) that you use to indicate that you have address or phone number changes. Then the back of the coupon has a place to fill in your changes. Your lender will see this and make your updates when they receive your payment.
Method 3. Make your address change online.
For you mobile bankers, never fear: There's a simple solution for you, too! Just log into your online account as usual, and find the link to update your personal details or account information. This is an easy, instant step that ensures that mailings from your lender will continue to reach you.
Method 4. Call customer service.
Many of us like instant gratification – speaking to someone at your credit card issuer's customer service number gives you the satisfaction of knowing that your address or phone number change has been taken care of. If you happen to have a balance due at the time, customer service can usually accept payment over the phone as well. Just call the phone number on the back of your card. If you bank with a larger company, you'll likely have to go through an automated system, but you should eventually reach a real-live person who will record your updates.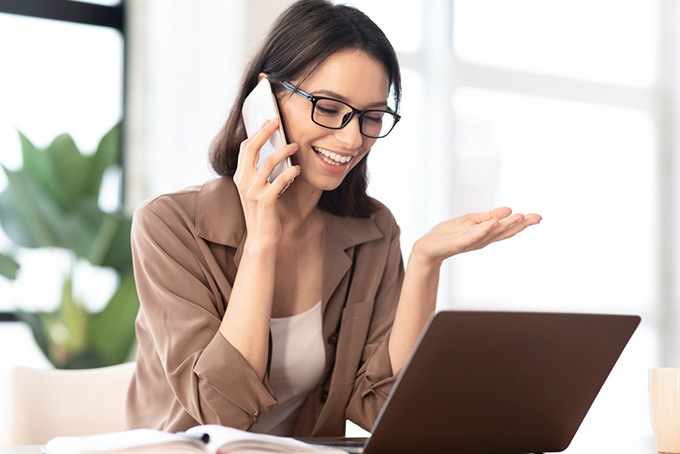 One easy way to organize your address change progress is with a checklist of all of your credit card issuers. Check off each lender after you've updated your address with them. Hold on to the list for at least one month after your move, then re-check that you've received mail from each one at your new address. Looking for other tips on managing your credit card account? Contact the friendly team at DebtGuru.com for more ways to maintain your financial security.