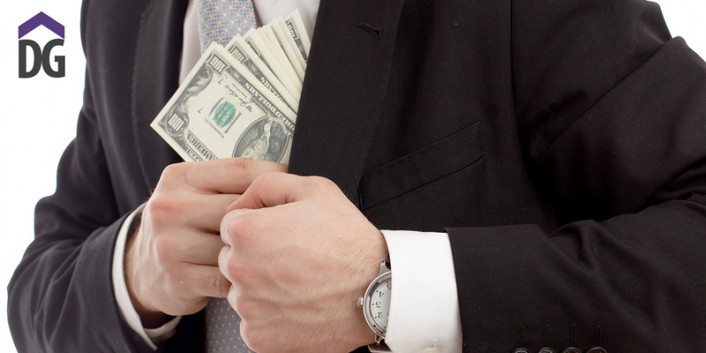 6 Ways to Pay Yourself First
It's nearly impossible to read a savings or budgeting blog without coming across the phrase "pay yourself first."  And there's a good reason that this is such a popular piece of advice:  By "paying" yourself first — in other words, setting aside a specific amount of money out of each paycheck — you can build good financial habits and ensure that your savings account continues to grow.
Sounds easy, right?  It is.  And the best part is, the "pay yourself first" method of saving is flexible enough to accommodate any income, budget, or schedule.
If you're not already paying yourself first, you should be. Not sure how to start? Here are six simple strategies for paying yourself:
Choose an amount to set aside – and don't be afraid to start small. How much do you want to "pay" yourself? The answer to this will vary, based on your income, your budget, and your savings goals. Do you want to set aside $50 per paycheck? $25? On a tight budget? Even $10 or $15 will add up over time. Remember, anything is better than nothing.
Automate it! The hardest part about paying yourself first is actually remembering to move your money from checking to savings every two weeks. But thanks to the wonders of online banking, you never have to worry about moving your money around. Once you've decided on the amount you want to set aside, take a few minutes to set up a recurring transfer – and you'll never have to worry about forgetting to pay yourself again.
Find ways to "give yourself a raise." Once you've got a system in place, look for ways to increase the amount you're setting aside every month – think of it as giving yourself a raise for all of your hard work! Start with a quick review of your budget: Are there any unnecessary expenses you can cut out? Subscriptions or memberships you can cancel? Even an increase of $5 or $10 will make a difference over time.
Getting a real raise? Bank the difference! Want to really bulk up your savings? The next time you get a raise at work, ignore the extra money and save it instead. So, if you end up making an extra $25 per paycheck after your raise, simply add $25 to the amount of your automatic bank transfer. You'll never miss the extra money, but you will notice the difference in your savings account.
Get your spouse or partner on board. If you're in a dual-income household, make sure that your spouse or partner is paying him- or herself first, too! Your savings will grow twice as fast, and it's a great way to make sure you're on the same page regarding household finances and budgeting.
Don't let excuses get in the way. When you pay yourself first, you're the boss – and that means you make the rules: You decide how much to save, and when to save it. Coming up short every month? Feel like you could save more? You have the option to lower or raise your savings. How can you say "no" to a savings plan this flexible?
So, what are you waiting for?  Use these 6 ways to pay yourself first, and start paying yourself today – you'll be surprised how quickly your bank account grows.
Ready To Become Debt Free? Let us use our years of experience to show you simple tactics to pay off debt, build your financial safety cushion and make solid decisions when it comes to your credit and finances. Our consultations are always private, professional and FREE! Contact the DebtGuru team today
CALL: 1-888-516-1635