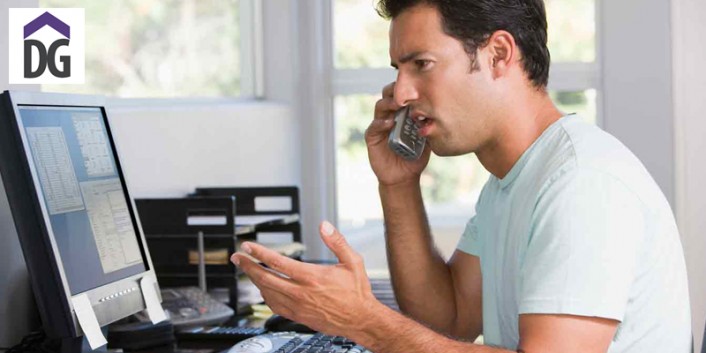 When Debt Collectors Call: Do's and Don'ts
When Debt Collectors Call: Do's and Don'ts
When you get behind on your bills, few things are as stressful as a phone call or letter from a debt collector. But while turning a blind eye to those calls and letters might seem like a way to ease the anxiety, you're not doing yourself – or your credit – any favors. The truth is, playing hard-to-get when a debt collector calls will only make things worse.
The best strategy:  Learn how to deal with debt collection calls.  Instead of treating them as a source of stress, start treating them as an opportunity to get your debt back on track
Not sure what to say? Unclear about what debt collectors can and can't do to get you to pay up? Here are some do's and don'ts for handling calls from debt collection companies.
When a debt collector calls, DO:
Demand documentation. Before you do or say anything else, ask the debt collector to send you notification in writing. This is actually something that they are required by law to do within five days of calling you. You should receive a "validation notice" in the mail that contains information about the amount you owe and the original creditor.
Keep records. Once you start communicating with a debt collector, it's a good idea to keep detailed notes and records. Write down dates and times for phone calls, and include a short note that summarizes the outcome of the conversation. Keep anything that you receive via mail or email, and keep a copy of anything you send to them.
Be nice. Yes, debt is frustrating and stressful, but yelling or being rude won't help your situation – and it may even make the debt collection agent less likely to want to help you.
Watch your credit. You're entitled to three free credit reports per year, so now is a good time to give your credit history a good once-over. If you notice any errors or see anything suspicious or sketchy, now's the time to dispute the debt.
Negotiate. If you know the debt is legit, you should try to work out some kind of payment plan with the debt collector, or it may even make sense to negotiate for a lower, lump-sum payment. In some cases – particularly if they're dealing with a large amount of debt that has gone unpaid for many months – creditors may settle for a single payment of 40 to 60 percent of the original amount owed.
And DON'T:
Put up with harassment. According to the Federal Trade Commission's (FTC's) Fair Debt Collection Practices Act, debt collectors have to follow certain rules about how they can communicate with you. A few highlights: They aren't supposed to threaten you or use rude or abusive language; they can't discuss your debt with your friends, family members, or coworkers; and aren't supposed to call you before 8 AM or after 9 PM. If you're having problems with a debt collector or you feel like you're being harassed, you can report them to the FTC by calling 1-877-FTC-HELP (1-877-382-4357).
Share sensitive/personal information. Never give a debt collector your social security number or your bank account or checking account number. And avoid sharing details about your income or finances. Try to keep the conversation short and request all information in writing.
Make a "good faith" payment. There's a sub-type of debt collector out there called a "debt buyer" who makes a living by buying — and trying to collect on — old, "dead" debts that have passed the state's statute of limitations. Paying even a small amount on these old debts can re-activate them and void out the statute of limitations, leaving you on the hook for the full amount, which is why debt buyers try to get you to make a small "good faith" payment. For a more in-depth discussion of this practice, check out this 2013 post about "zombie debt."
Ignore the calls. Whatever you do, don't ignore debt collectors. You're only going to make your situation worse. If you need help with your debt problems, or if you need advice for negotiating or coming up with a payment plan, you can always reach out to a debt counselor to learn more about your options.
And remember: If you need more advice about debt collectors, or want advice and guidance for dealing with past due bills or out-of-control credit card payments, you can always contact the Debt Guru team today for a free debt consultation.