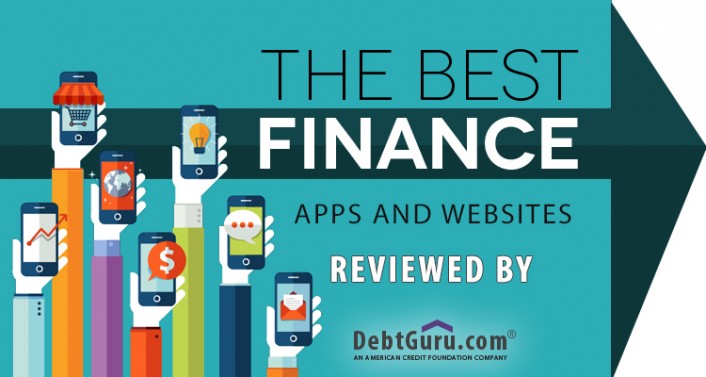 Best Apps and Websites for Budgeting and Saving
It's easy to spend money online – too easy, really. It's near-impossible to surf the web without being bombarded by advertisements and sales emails targeted to your exact preferences and interests. With a few clicks, you can find yourself spending money you don't have on things you don't really need.
But that's only part of the story. When it comes to your finances, there's more to the Internet than opportunities for impulsive, budget-breaking shopping binges. If you know where to look – and which websites to visit – the Internet can be a great source for savings, too. From sites that help you budget and track your spending to price aggregators to online communities focused on trading books, clothing, or recipes for cheap and healthy dinners. You just have to know where to look.
That's why I put together this list. The list isn't comprehensive, of course – but it should serve as a helpful starting point if you're looking for helpful, money-related resources.
Budgeting and Saving
Mint. Track your spending, pay your bills, create a budget, and keep an eye on your credit score all in one place. All you have to do is sign up and link all of your accounts (and I mean all: Mint will keep track of your checking and savings accounts, retirement, credit cards – you name it). It's a simple way to get a "big-picture" view of your finances, and the budgeting function is simple, user-friendly, and easy to adjust. The best part? Mint.com is completely free to use.
The U.S. Department of Energy. This site is a great resource for finding ways to save money around the house, from planning an energy-efficient home renovation to reducing your electricity use to choosing the light bulb that will give you the most savings in the long run. There's even a tool that lets you search for any money-saving energy rebates available in your state. Check out all of the ways you can cut your energy usage (and your electric bill!): www.energy.gov/energysaver/energy-saver.
Level Money. This smartphone-friendly budgeting tool is similar to Mint.com as it links to your bank accounts and helps you stay on a budget. But Level Money stands out a bit because of its focus on responsible spending. By sorting and tracking your expenses by category (like rent, bills, savings, and so on.) Level Money can tell you how much extra cash – if any – you have left to spend on extras. It's a great idea for folks who struggle with spur-of-the-moment spending.
You can learn more, create an account, and download the free app for your Android or iPhone on the Level Money website.
$5 Dinners. If you're always on the lookout for quick and easy dinners that don't cost a fortune, you'll love this site. Sign up using your email address, and you'll receive free recipes and weekly meal plans, complete with shopping lists. You can also browse the site by category if you're looking for a recipe for a cheap and easy weeknight vegetarian chili or a make-ahead, freeze-and-reheat casserole. To sign up or browse recipes, visit www.5dollardinners.com.
Shopping and Trading
Coupon Sherpa and RetailMeNot. Before I make any online purchase, I take a minute to check these sites for promo codes. Both sites are free to use and provide a combination of retailer- and user-supplied online coupons and promo codes. Between the two sites, I can usually score 10% off my purchase or free standard shipping. I recommend checking both sites – although they're similar, the available discounts can vary from site to site.
Freeshipping.org. If you don't have any luck on Coupon Sherpa or RetailMeNot, you can always check this site, which provides a regularly updated list of free shipping offers from hundreds of retailers in categories ranging from food and clothing to pet stores and electronics retailers.
The Freecycle Network. What's better than saving money? Not spending any money at all? The Freecycle Network provides a place for members to give away unwanted, used items, from furniture to kitchen gadgets to electronics. Members in need of specific items can post "Items Wanted" notices, too.
To learn more or to browse your city's network, visit www.freecycle.org.
Pricegrabber. This price aggregator site helps you make sure you're getting the best deal on everything from toys to appliances to health and beauty items. Browse by category, search specific items, or download the mobile version for comparison shopping on the go. Visit www.pricegrabber.com to learn more or to download the app.
Living Social and Groupon. Both sites offer deep discounts on things like restaurant meals, event tickets, activities, classes, and personal grooming. I have mixed feelings about these sites. One one hand, these event-based discount sites can be a fun way to stretch your entertainment budget (and you should definitely budget for entertainment!) and try new things in your city. On the other hand, though, these sites can test your willpower as they tend to send you lots of personalized, limited-time offers. Proceed with caution.
Credit and Debt
Nerdwallet has a great credit card search/comparison tool. Looking for the best balance transfer card? Want to earn travel rewards or cash back? Want to make sure you're getting the best interest rate? Use this helpful search tool to find the right credit card for your needs, spending habits, and goals.
AnnualCreditReport.com. The only site where you can access your credit report from all three credit reporting agencies for free, with no strings attached. You're entitled to one free report per year from Experian, Equifax, and TransUnion – and checking your credit report can help you spot fraud or errors that could be dragging your score down. To learn more and get your free credit reports, visit www.annualcreditreport.com.
The Calculator Site. Want to know how long it will take to pay off your credit card balance? Visit the aptly-named Calculator Site and use this free payoff calculator.
And if you need budgeting advice or have questions about saving, debt, or credit cards, you can always reach out to Debt Guru team for a free debt consultation.